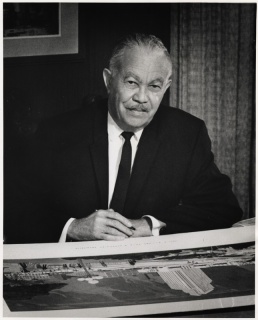 Williams Name Adds Value
Los Angeles Times, March 21, 1971
"An estate property at 1001 N. Crescent Drive, Beverly Hills, has been sold for $400,000 by the Harleigh Sandler Co. Mr. and Mrs. J. Silverstein bought the Paul Williams designed home."
In 1955 Williams designs a 5,300 sq ft home in Beverly Hills for John Landis, President of Mission Pak fruit shippers. In 1961 the residence and grounds are featured in House Beautiful illustrated with photographs by Maynard L. Parker. The house is resold in 1995 for $2,6000,000 and is advertised as a Williams' design.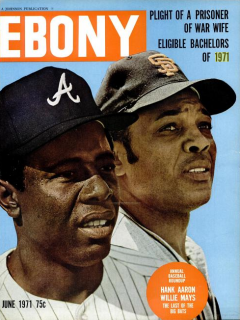 Architecture's New Wave
Ebony, June, 1971
"First high-rise high school in Los Angeles is design of firm headed by Paul R. Williams, 77. Internationally famous architect built his reputation developing mansions for entertainment stars partlly because, as he says, 'California in the early days did not build great downtown buildings. ' "