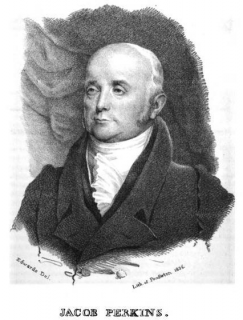 Invention of the Cooling Compression System
American inventor Jacob Perkins creates the first cooling compression system that makes in-home refrigeration possible. By 1930 more than 2 million American homes had a refrigerator. With a refrigerator in the home, women did not need to buy groceries everyday.
In 1945 Paul R. Williams wrote in Small Homes of Tomorrow that refrigerators of future will have many new innovations including an "automatic ice cube ejector."