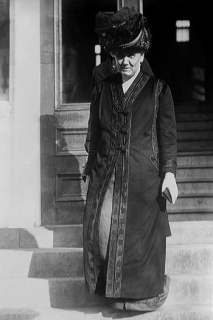 Festival at Rockford College features Williams' renderings
The April 1965 issue of Negro Digest describes a festival organized by Rockford College near Chicago. The festival celebrates "Creativity and The Negro" and includes "architectural renderings by Paul Williams, photographs by Gordon Parks and singing by the inimitable Josh White." This small liberal arts college with a new "forward looking" president in a convervative Midwestern city, organizes this festival reflecting the evolving societal attitude toward African Americans and their accomplishments.
Jane Addams, awarded the 1931 Nobel Peace Prize, was a Rockford College alum. Seen here she is remembered as a pioneering social worker and feminist.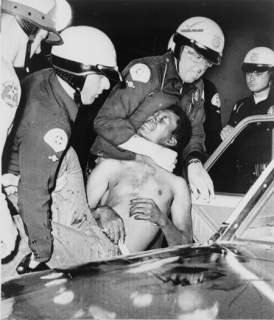 Why The Rioting?
Los Angeles Sentinel, August 19, 1965
"The incident and the arrests which triggered the riot last Wednesday night were only incidental. Because the psychological fires of frustration had been smouldering in the minds of thousands of deprived citizens of Watts and other areas, and it was going to happen some day, anyhow... In all fairness, a little progress had been made ... But the image of the police department in the eyes of most of the Negro community is still bad."