28th Street YMCA is completed
Williams' design for the 28th Street YMCA in the Central Avenue area of Los Angeles includes Spanish Colonial red clay roof tiles, a row of arched windows on the second-floor and smooth stucco finish. Bas-relief panels with busts of African American heroes including Booker T. Washington and Frederick Douglass provide decorative detail in terra cotta with vines and scrolls.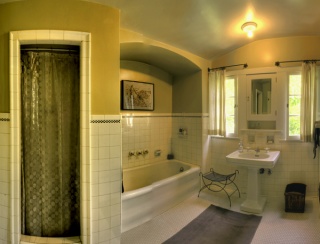 Frame Residence
Southwest Builder and Contractor, February 19, 1926
"Glen O. Winget, Los Angeles, will build 2-sto. and part basement frame and stucco 8-rm. res., near Brockman Estate, Glendale, for Chas. R. Baird; Paul R. Williams, 1400 Stock Exchange Bldg., Los Angeles, archt: hand-made tile rfg., part basement, gas unit htg. sys., aut. water htr., hdwd. flrs., 2 tiled baths, hdwd. and pine trim, mantel."


Lodge Will Spend $130,000 for Composite Ediface
Los Angeles Times, March 12, 1926
"Plans are being prepared for a 3-story store, office and lodge building ... for the Golden West Lodge No. 86 ... on Central Avenue, near 36th Street, it was announced by Architect Paul Williams.
The structure will be of reinforced concrete, finished on the exterior in pressed brick and art stone ..."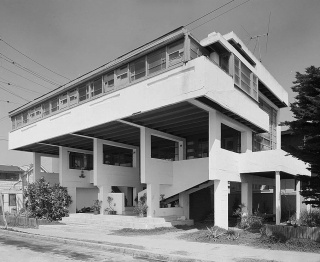 Lovell Beach House, Newport Beach
Two of the most famous California houses built in the 1920s are commissioned by Philip and Leah Lovell. Their town house is designed by Richard Neutra and their beach house by Rudolph Schindler. The couple's naturopathic philosophy of the power of nature and health is promoted in Philip Lovell's "Care of the Body" column published in the Los Angeles Times. Free thinkers, the Lovells are interested in new ways of living and new ways of building. They embrace Schindler's architectural philosophy of "space architecture" or "spatial relationships."
The Lovell Beach House is completed in 1926 and architectural historians consider it Schindler's greatest work. The suspended house of unsurfaced, poured-in-place concrete and iron rods is elevated above the beach on columns. Schindler describes the open plan residence as a health house—the perfect setting for the Lovells' way of life based on sport, health and nature. Both the Lovells and Schindler believe that social problems can be solved with architectural design.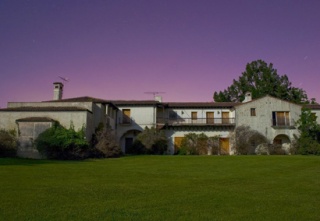 Daniel Cowan Jackling House, Woodside, CA
Self-made millionaire and copper baron, Daniel Jackling hires George Washington Smith to design a show-place home in Woodside, California. Smith is the foremost proponent of the Spanish Colonial Revival-style of architecture and creates Santa Barbara's unique architectural look.
In the 1920s Woodside is one of the wealthiest small towns in America and the client directs the architect to design an appropriate mansion to represent his new social and economic position in California society. The 17,250 square-foot, 30-room residence is the perfect setting for Jackling's extensive art collection.
The Jackling House is currently owned by the late Steve Jobs, CEO Apple Computers. Jobs calls the house "one of the biggest abominations of a house I've ever seen" an opinion not shared by preservationists fighting to preserve it.