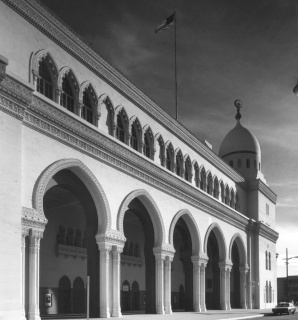 In January 1921 the Southern Chapter of AIA names the periodical Southwest Builder & Contractor as the official publication for public announcements. The June 1921 issue of Southwest Builder & Contractor lists Paul R. Williams's official certification to practice architecture in California. Williams later becomes a registered architect in the District of Columbia, New York and Tennessee. (AIA Directory 1960)
Also in 1921, Williams begins work in John C. Austin's architectural firm where he works until 1924. Austin's firm is known for large public and commercial projects. The Shrine Civic Auditorium (pictured here) and Hollywood Masonic Temple (1922 Timeline Architecture) are projects in Austin's firm during the years of Williams' employment. Williams describes his position in Austin's office as draftsman.
Official Announcements
Southwest Builder and Contractor, June 10, 1921
Licenses Granted New Architects
"The State Board of Architecture has granted certificates to practice architecture to the following persons: ... Paul R. Williams, care of John C. Austin ..."
Southwest Builder and Contractor, August 19, 1921
"Archt. Paul Williams has been appointed a member of the Los Angeles City Planning Commission."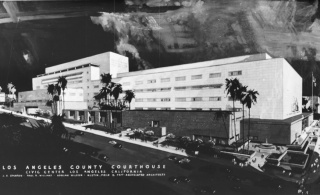 Allied Architects Association is formed
Southwest Builder and Contractor (July 8) announces the formation of Allied Architects Association by Southern California's leading architects. The purpose of this co-operative society is "to provide municipal, county, state and national governments with the highest and best expression of the art of architecture in designing, planning and construction of public buildings..." Paul R. Williams would become an active member of this cooperative participating in many of their large public projects including Roosevelt Naval Base, 1940-1943 and Los Angeles County Courthouse, mid 1950s.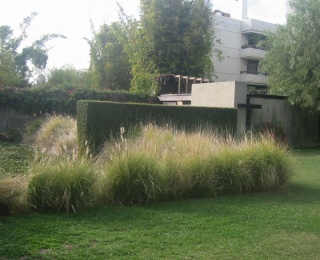 Schlinder House on North Kings Road, Los Angeles
Rudolph N. Schindler designs this single-story, modular home in Los Angeles for himself and his friend, Clyde S. Chase. Construction of the double residence begins in 1921. Concrete wall slabs are poured on the floor slab and tilted into the vertical position. As there are no built-in lighting fixtures, roof skylights and narrow panes of glass provide natural light and offer visual relief from the massive, blank walls. Plumbing and electrical work is not routed through the walls but runs along the ceiling and roof. All interior finishes are plain with exposed concrete panels and little hardware—even the exterior doors have no knobs and swing to open. Schindler's design provides privacy to the occupants by positioning the blank walls to form pockets of outdoor space accessed from individual rooms through sliding glass panels.
Schindler moves to Chicago from Europe in 1914 and works for Frank Lloyd Wright. Wright sends Schindler to Los Angeles in 1920 to supervise construction of the Hollyhock House. He establishes his practice in Hollywood (1921) and becomes a pioneer of modern architecture. His design philosophy uses structure as a visible organizer with exposed mechanical systems (electric and plumbing). Reinforced concrete is a preferred and economical building material allowing him to focus on three important living spaces—indoors, enclosed gardens, and roof terraces. Producing over 330 buildings and projects over 40 years, Schindler's designs provide insight into the 3-dimensional creation of living space.