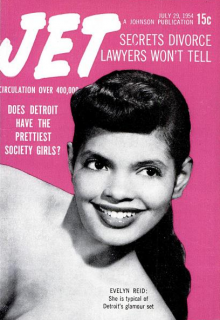 Los Angeles Times
, July 7, 1954
"Funeral services for Mrs. Emily Clarkson Burnett, 90, stepmother of Paul R. Williams, internationally known architect, will be conducted at 11:30 a.m. today in the Angelus Funeral Home ... besides her adopted son she leaves two granddaughters ... She was born in Waterloo, Iowa. She was a member of the Order of the Eastern Star."
Reported in the July 29, 1954 issue of the popular magazine Jet: "Mrs. Emily Burnett, 90, foster mother of famed architect Paul R. Williams, dies of diseases incident to old age, in Rancho Los Amigos Sanitarium, Los Angeles."
Hollywood Knickerbocker Hotel Renovation
A sketch of Williams' renovation for the Knickerbocker is featured in the Los Angeles Times (March 14, 1954). The newspaper describes the new front and forecourt in the sketch as a "strikingly attractive design."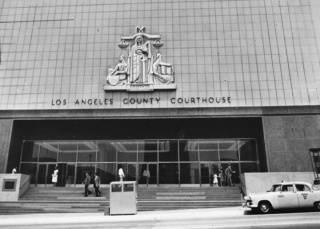 Warren Breaks Ground for New Courthouse
Los Angeles Times, March 27, 1954
"Scores of civic, governmental and church leaders, together with hundreds of citizens yesterday watched Chief Justice Warren turn the first shovelful of earth as the county's long awaited Courthouse begins to take shape ... Associated architects who designed the building are J. E. Stanton, Paul R. Williams, Adrian Wilson and Austin, Field & Fry."
This photograph from Herald Examiner Collection at University Southern California shows the iconic front entrance of this building.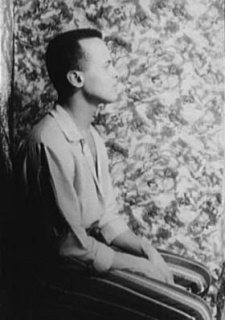 'Bright Road' Producer Gets Carver Merit Plaque
Jet, March 4, 1954
"The George Washington Carver Institute's first merit plaque was presented to Sol Baer Fielding, producer of the film Bright Road, for his contribution to better race relations. Architect Paul Williams and the institute's honorary national chairman, Paul Helms, made the presentation in Washington, D.C."
The film, with a predominately African American cast, features Dorothy Dandridge and Harry Belafonte. Belafonte is pictured in this 1954 Carl Van Vechten portrait at the Library of Congress.