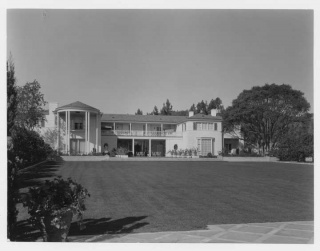 Jay Paley House Rediscovered by Architectural Digest
In 1968 hotel executive Barron Hilton purchases the residence Williams originally designs for Jay Paley. Searching Beverly Hills for a home large enough for his growing family and lavish entertaining schedule, Hilton selects this classic 1930s residence. Architectural Digest's photographic essay highlights the home's grounds, grand rooms and traditional elegance. (These pictures are similar to the hundreds Mott Studios supplied to publications when the house was first built--an example of a Mott photo is shown here.) Hilton modernizes and refreshes the interior, but leaves the Williams' design largely intact. Just as Paley enjoys a good party, the Hiltons note that "... the house has proven to lend itself well to all kinds of social activities."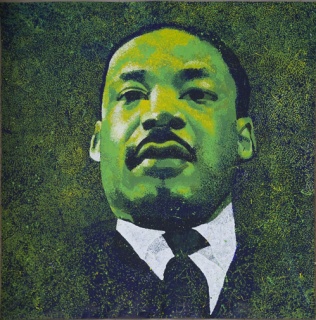 Dr. King's Death Shocks County's Negro Community
Los Angeles Times, April 6, 1968
"It was a tragic bit of irony that he was killed. He was a lamb. He believed in turning the other cheek. When he had done that, he had only his life to give, and he gave that." Ron Lunceford, acting director of the Community Action Council of Los Angeles.
"Yesterday was another of those days of very special sorrow, which shocked a people into the kind of self-examination in which they should be continuously, rather than only occassionally, engaged." Dr. Roger Russell, vice-chancellor for academic affairs, UC-Irvine.
"Martin Luther King symbolized man's search for peace, equality and human dignity under the law." Dr. William B. Langsdorf, President Cal State Fullerton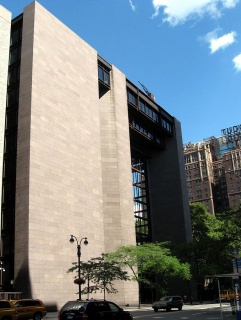 Ford Foundation, New York City
The Ford Foundation is a private foundation located in New York with the mission of advancing human welfare across the globe. Established in 1938 with a grant from Edsel and Henry Ford, the foundation now has assets of over $10 billion.
The Kevin Roche designed headquarters in Midtown New York opens in 1968 and is an immediate success with critics and New Yorkers.
With its glass enclosed atrium, lush terraced urban garden and peculiar cube-like shape, the building is considered one of the most successful post-war buildings in New York.