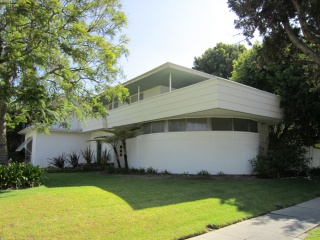 Moves to Lafayette Square
Williams designs and builds a home for his family in the upper-middle-class Lafayette Square neighborhood of Los Angeles. Lafayette Square is home to many influential people in Los Angeles and by midcentury opens up to affluent African American professionals. Williams lives in this home until his death in 1980. This house is designated a historic and cultural landmark in Los Angeles County.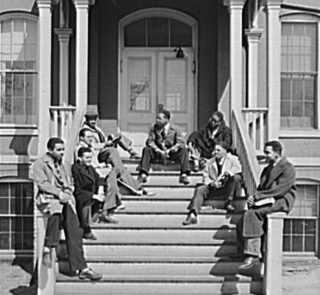 Awarded Honorary Degree from Howard University
Williams' relationship with Howard University begins in 1931 when he is invited to participate in a campus exhibition highlighting the work of licensed, practicing African American architects. In 1952 he is awarded an honorary Doctorate of Architecture for his professional stature and service to the University.
Williams serves as a Trustee of Howard University from 1957 through 1966.
Delegations for President Listed
Los Angeles Times, June 1, 1952
"The following are the names of the delegates supporting the several Presidential candidates on the Republican and Democratic ballots: REPUBLICAN PARTY
Candidates Preferring Earl Warren...Paul R. Williams, Los Angeles..."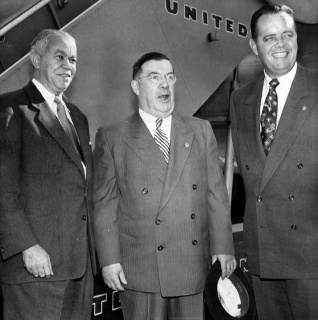 Memorial to "Unknown Sailor"
Jet, September 1952
"The famous Negro architect, Paul R. Williams, will design a Pearl Harbor memorial in honor of dead naval heroes...the memorial to be known as the Grave of the Unknown Sailor. A campaign to raise funds for the monument's construction is sponsored by the Disabled American Veterans."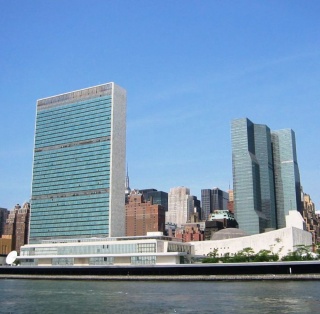 United Nations Headquarters, Manhattan, New York
The headquarters of the United Nations (UN) consists of four main buildings on the eastern shore of Manhattan. These 18-acres are considered international territory. The building complex includes the Secretariat, the General Assembly, Conference Area and the Library.
Designing the UN is a collaborative effort by some of the greatest world architects of the mid-20th century. Wallace K. Harrison, United States, is appointed Director of Planning and his 10-member design board includes Nikolai G. Bassov (Soviet Union), Ernest Cormier (Canada), Oscar Niemayer (Brazil) and Le Corbusier (France). Beginning in 1947 the board evaluates over 50 basic designs. The final design combines the ideas of Niemayer and Le Corbusier. Sited on a park-like plateau, the UN is completed in 1952. The buildings are constructed of glass, stone, natural materials and metal. In keeping with the international character of the UN, the interior finishes and furnishings were selected from around the world.