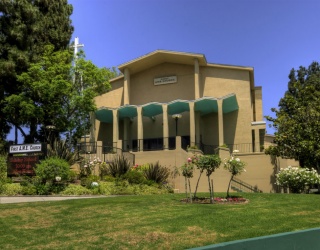 The 1910 census data, lists Paul R. Williams living with Emily P. Clarkson at 784 E. 15th Street in Los Angeles. Clarkson is later variously described as Williams' foster mother, godmother or guardian.
In a 1970 interview with Maggie Savoy, LA Times' Women's Editor, Williams' describes Charles Clarkson as his foster father. The First AME Church dedication stone (Williams is a life-long member of the church) lists "C. I. Clarkson" as a trustee in 1903. It is possible that this church elder is the same Clarkson who fosters the orphaned, 4-year-old Paul R. Williams.
In 1963 Williams contributes design plans for a new building for the church at 25th and LaSalle.