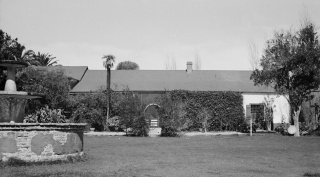 The Old Missions
The Times (Los Angeles), January 26, 1889
"Kate Field has written a pleasant letter...in which she discourses of the winter resorts of California, and also refers to those old monuments of a past civilization still remaining in our midst. She says: 'There appeared in the New York Critic a communication to the effect that the much vaunted missions of California were architecturally beneath contempt, and that Helen Hunt Jackson was indebted to her fancy for her praise of these ruins....If there be churches elsewhere as picturesque as the restored mission at Santa Barbara or the (alas!) unrestored San Luis Rey... I know not there existence.' "
Casa de Rancho Camulos, pictured here, is an example of a California mission immortalized in Helen Hunt Jackson's novel Ramona.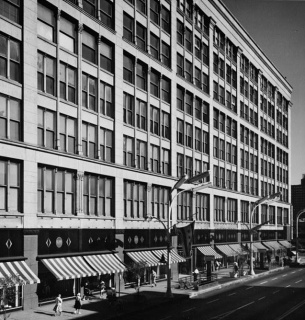 Leiter II Building, Chicago
In 1889 William LeBaron Jenney constructs the second Leiter Building in Chicago, one of the largest commercial structures in the world. This building refines skeletal construction. The Historic American Building Survey describes the design of this building as clear, confident and distinctive.