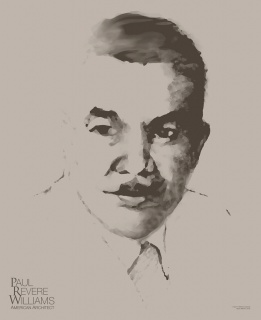 Successful American Negroes
In the issue naming Martin Luther King, Jr. as TIME's "Man of the Year" is an 8-page photographic essay listing "some unsung Negro successes in American life."
Paul Revere Williams is included in this list approximately 25 African Americans; others are:
Alonzo Wright, Realtor
Hattie Mae White, School Board Member
Henry Lewis, Musical Conductor
Samuel L. Gravely, Jr., U.S. Navy Commander
Carl T. Rowan, Diplomat
John M. Burgess, Bishop
Edward J. Dwight, Jr., Astronaut Candidate
Portrait of Paul R. Williams by Taylor Martin for the Paul R. Williams Project.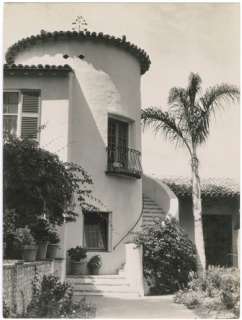 "A Man With $100,000 Ideas"
Los Angeles Times, April 19, 1964
"His first job as a home architect in the office of Reginald Johnson of Pasadena, a great residential architect, was working on a $125,000 mansion. 'I just couldn't imagine what you could put in a house that would cost so much money.' Paul R. Williams recalled. It didn't take him long to learn about luxury housing. And when he did, he promised himself that he would devote much of his future to adapting $100,000 concepts to $10,000 homes."
This photograph is an example of the type of design work completed by Reginald Johnson's architectural firm during the early 1920s.