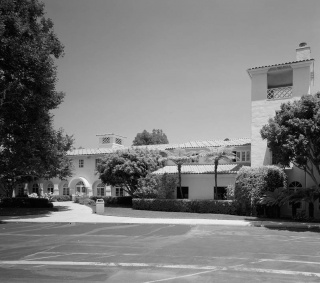 Marries and Begins Work for Arthur Kelly
Williams marries Della Mae Givens on June 27, 1917. Della supports his career by "providing him with a comfortable setting in which he could visualize, create and turn his ideas into structures." (Los Angeles Sentinel, August 8, 1996) The Williams become a "power" couple on the social and philanthropic scene of Los Angeles.
He begins working with Arthur Kelly whose design practice specializes in hotels, residences and public buildings. Williams works for Kelly from 1917 to 1921. (AIA papers) An example of Kelly's work is the dormitory (image) at Westlake School for Girls in Los Angeles. Playboy Mansion West, Hugh Hefner's Los Angeles residence, is another of Kelly's designs.
Enters 2nd White Pine Architectural Competition
Williams submits an entry to a national competition sponsored by the influential White Pine Monograph Series to design a house for $12,500. He doesn't win a prize, but his entry is published in an issue of The Independent, one of the first national publications to reproduce his work. Williams' design entry is described in the article as an "unsymmetrical plan ... with picturesque exterior ... Practicability has not been sacrificed to make the design interesting."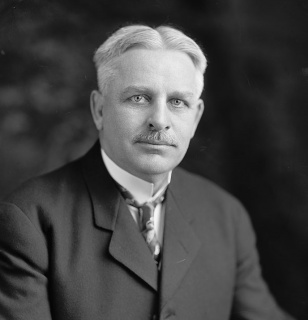 Famous Tract to be Opened
Los Angeles Times, January 14, 1917
Flintridge Will Go Way of Other Land Domains
Miles of Scenic Boulevards Built by Owner
"Flintridge, the well-known property of former United States Senator Frank P. Flint (image) in La Cañada Valley, is to go the way of other great suburban land holdings in the vicinity of Los Angeles. Announcement is made that the entire 1500 acres comprised within the tract will at once be placed upon the market."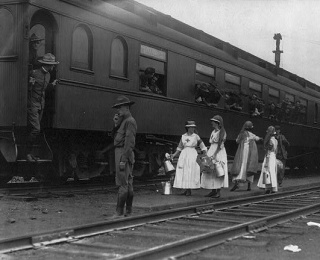 War effort reduces building projects
In 1919 Harold E. Paddon reminisces about how the war effects the business of architecture.
"During our country's participation in the world's conflict, the government put a ban on building with a view to stimulating every energy in the one big purpose, i.e., to win the war, and it was considered unpatriotic to invest any money in construction work during that period. Practically all the wheels of necessary progress on building were at a standstill, with the result that at present (1919) there is an acute shortage of dwellings ... Federal authorities, seeing these conditions, have published bullentins stating that it is now a patriotic duty to build." (Architecture, July 1919)